The (Almost) Complete Guide To Turbocharging The Naturally Aspirated Second Generation RX-7 - Finishing Up
---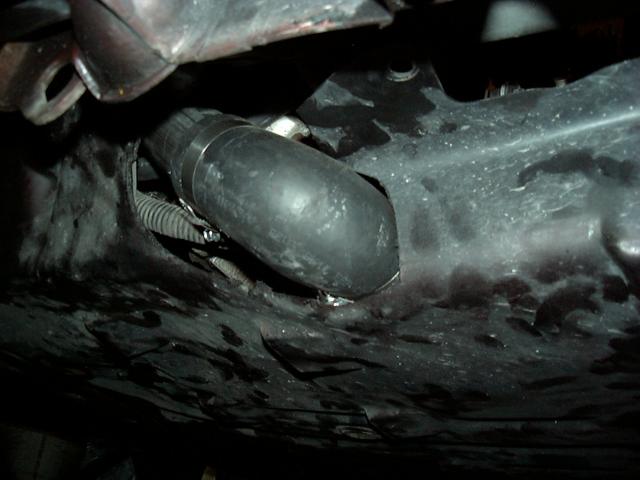 Cutting of the plastic belly pan was required to make it fit over the lower intercooler pipe, but after a little work with the jigsaw it fit almost perfectly. Never, ever remove the belly pan and leave it off. Leaving it off will result in a serious decrease in airflow to your radiator, which translates to a roughly 20% loss in cooling capacity. Not to mention that almost zero air will flow through the oil cooler with the pan removed.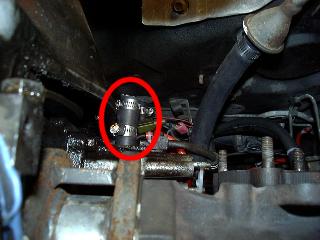 Some odds and ends were then tied up. The nipple was plugged in the intercooler, the output of the air pump was connected to the split air pipe via a hose, some electrical connections were reconnected, and the original nipple for the split air pipe was plugged in the lower intake (circled in red). Also, all the air deflectors and misc parts removed from the engine bay for access were reinstalled.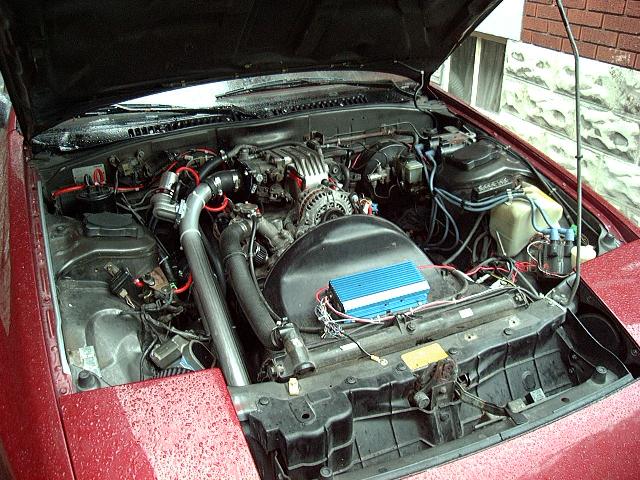 The completed engine bay. The car was pushed out of the garage on a rainy June Saturday afternoon.