Project Tina, March 23rd, 2003: Engine Removal and Disassembly
---
This years winter project is basically a continuation of last winter. There are some shortcomings in the current turbo system, and I simply want more. This, we have the following list:
Rebuild and bridgeport
Transmission rebuild (noisy bearings)
Improvements in the turbo system
Wiring/engine bay cleanup
Emissions removal
Yes, I said bridgeport. I will be doing a half bridge over the secondary intake ports, and opening up the exhaust quite a bit as well as removing those stupid diffusers.
This is a little more then a winter project. Because my spare time is very limited, I have decided to simply work slowly and continue this until roughly the summer of 2004. This will insure everything is done correctly, and not rushed. While it is not a lot of work, breaking things into 1 or two hour work periods significantly slows any progress...
So, let's get to the pictures.
First step was transmission removal. The front seal had failed, causing it to run low on fluid and contaminate the clutch. The result was a madly slipping clutch, and a noisy transmission. The clutch will be replaced with the ACT 4 or 6 puck, and the transmission is currently being rebuild by a local shop.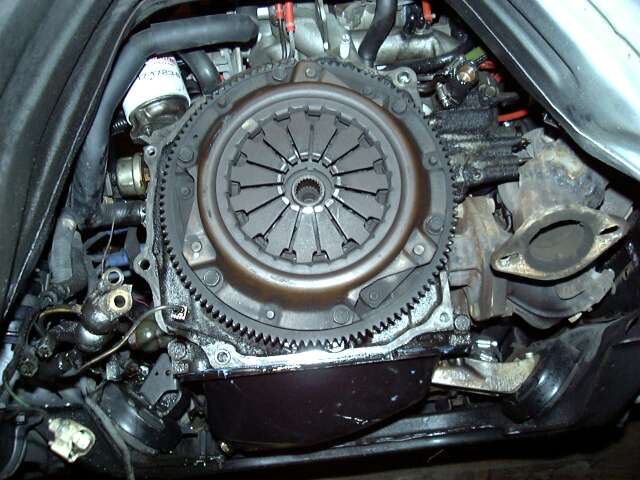 You can see the mark left by the leaking fluid. Filling up a transmission with Amsoil synthetic every week gets expensive...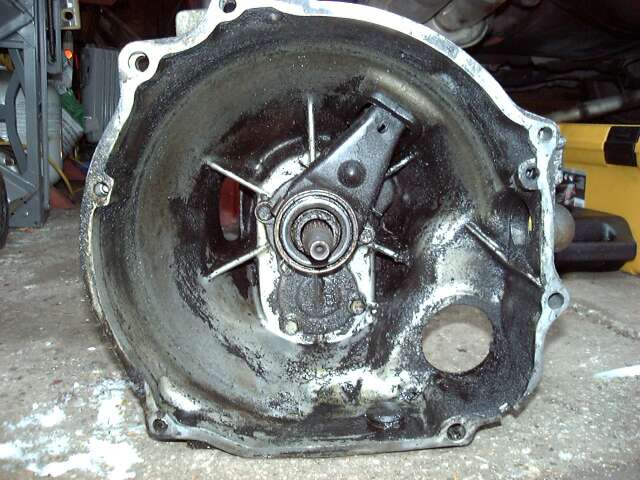 Clutch components removed. Check out that NASTY flywheel. Definitely will need a good resurfacing. I don't want to go to a lighter flywheel due to drivability problems in traffic.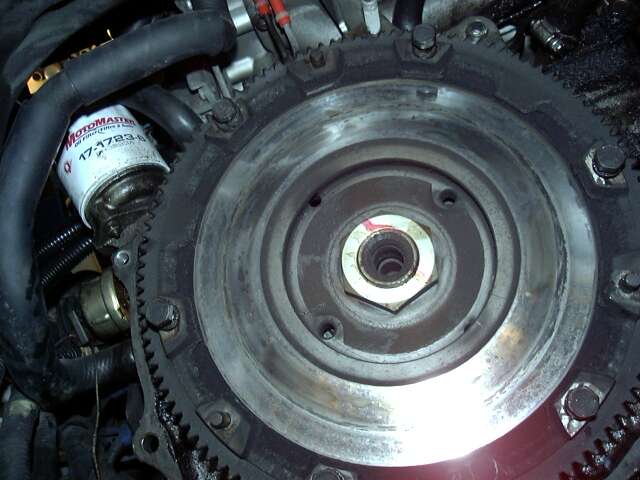 Clutch components. Totally dead.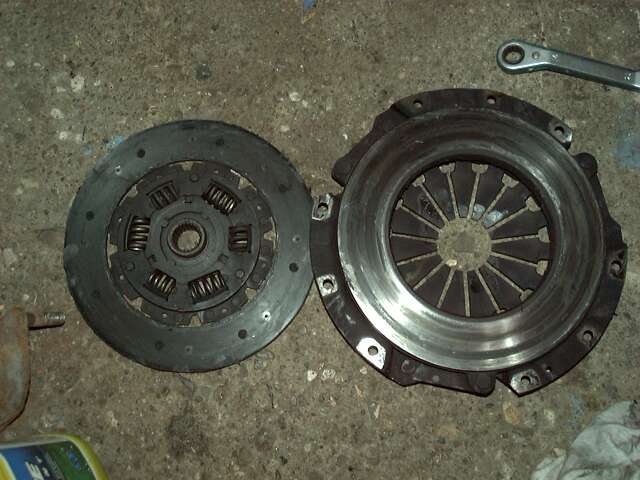 Time to prepare the engine for removal. Upper intake was removed to get at the wiring harness for the injectors.
Solenoid spider gone, hopefully never to be reinstalled.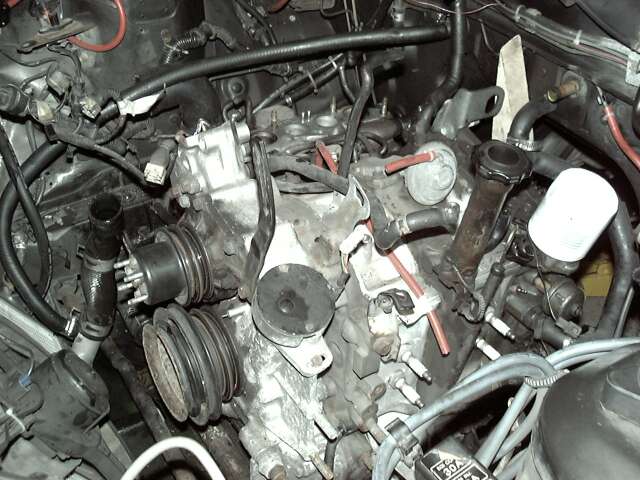 Pushed the car out onto the driveway, and ready to remove the engine.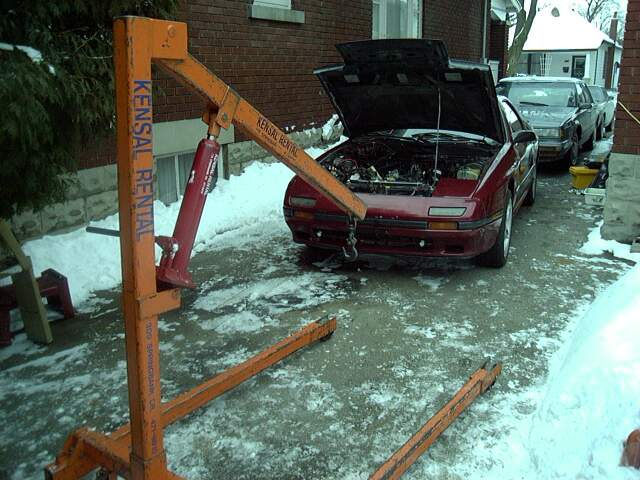 The stripped engine, all ready to be hoisted out.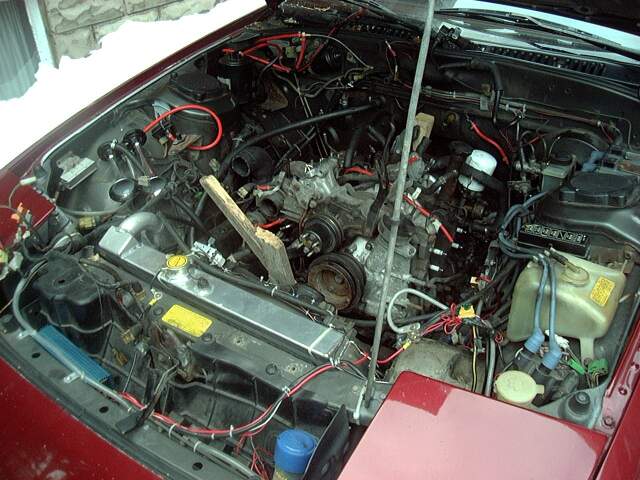 Engine out of the car. Came right out. An engine hoist and an extra set of hands makes this process very easy. Thanks Jeff!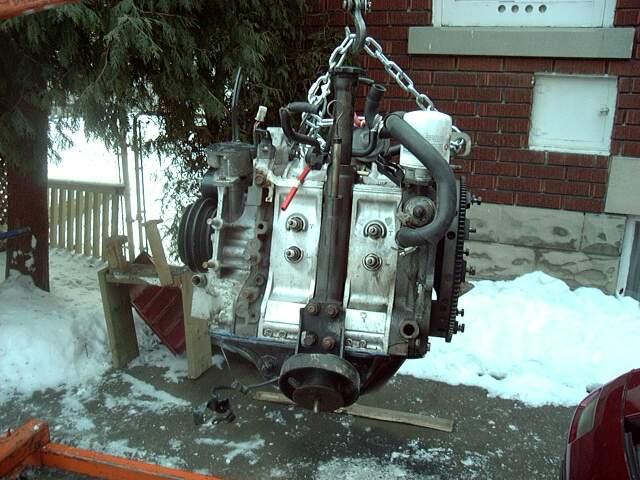 Engine removed, various views.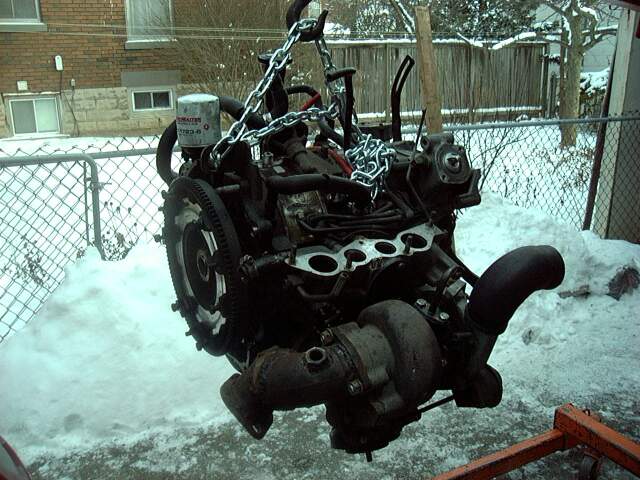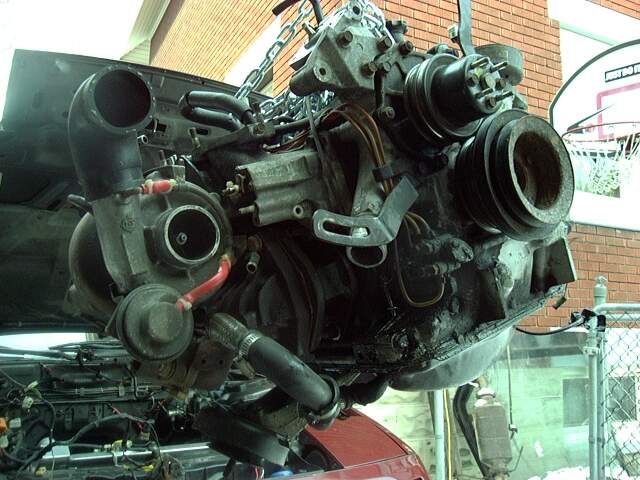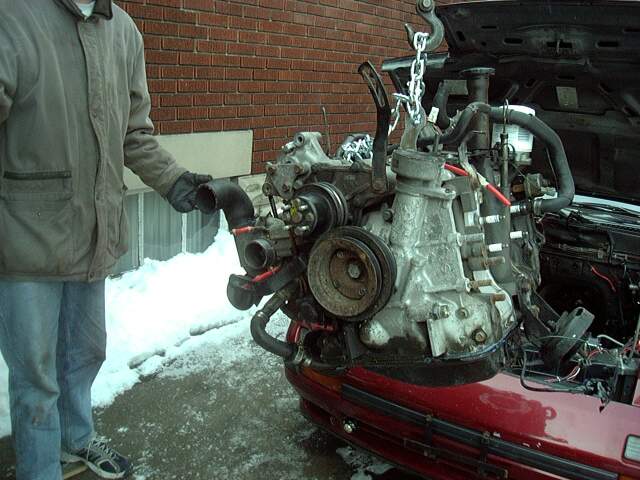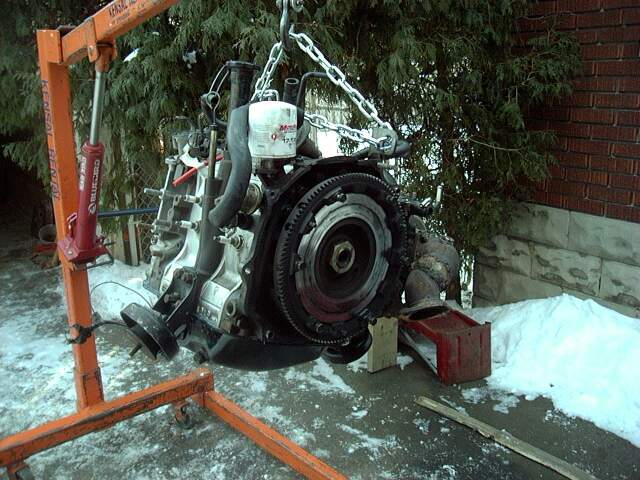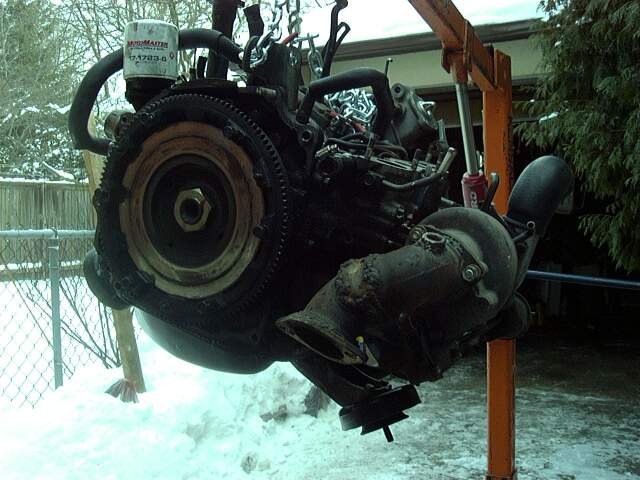 ---
Page 1 (current page), Page 2
---