Project Tina, May 13th, 2002: Oil Supply, Blockoff Plates, Boost Gauge, Intercooler
---
Here are the second set of pictures on my NA turbo install. Current completion date looks to be the end of May or beginning of June. Descriptions follow pictures when required. These are in chronological order.
TII injectors cleaned and painted. Had a local diesel shop clean them for $25 a piece, then I simply painted them with black gloss spray paint to keep them from rusting.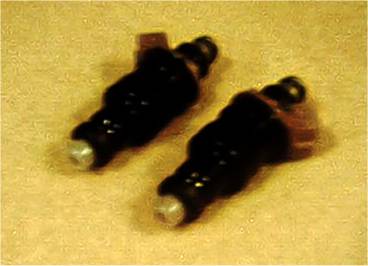 New oil cooler lines. I had a local hydraulic shop make me up a new set with some stainless braided hose and the original fittings. They did it in 2 days for $80, and they are lifetime guaranteed not to leak. They say they're good for 500 PSI. :)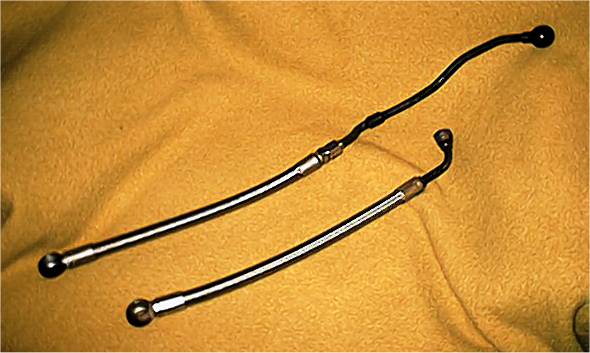 Upper intake with throttle body mod, blocked off cold start and TII injectors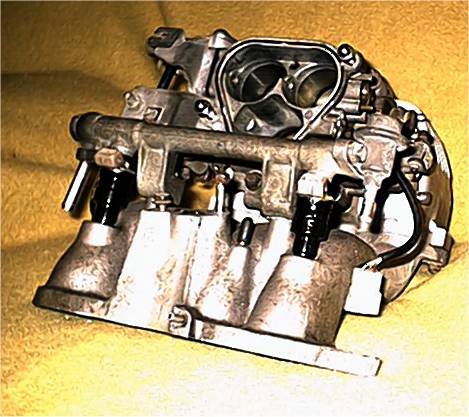 Cold start blockoff plate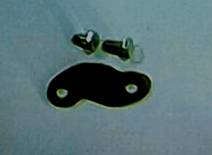 Upper intake manifold with throttle body mod applied and TII injectors installed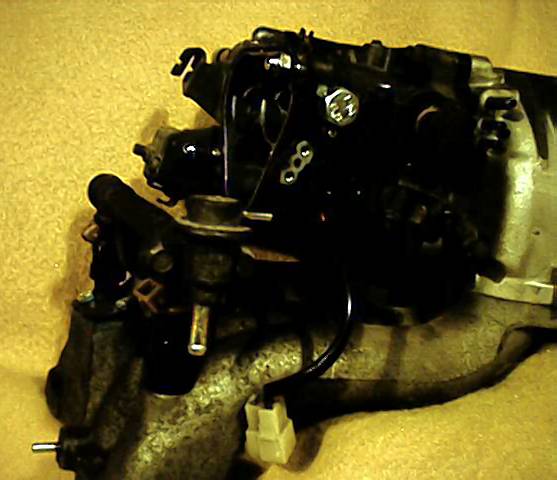 Engine with silicon vacuum hose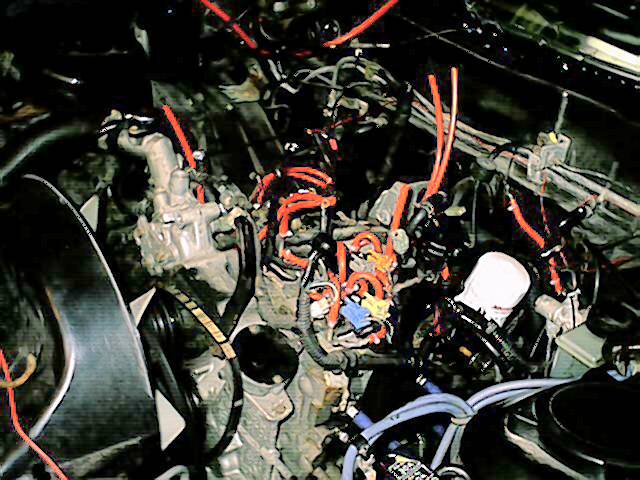 Upper intake reinstalled, silicone vacuum hose.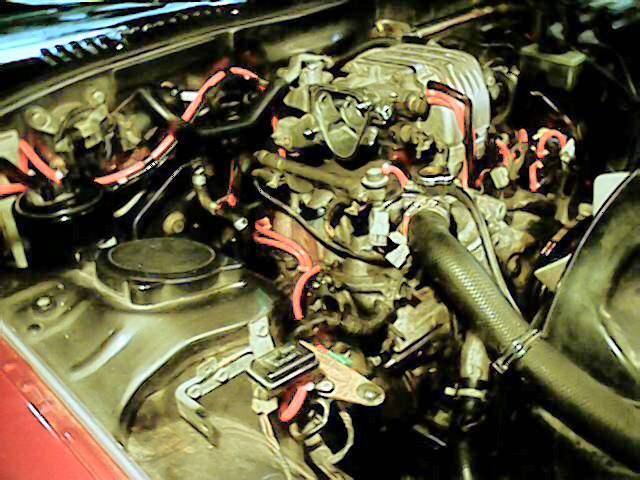 Oil cooler with oil nipple installed.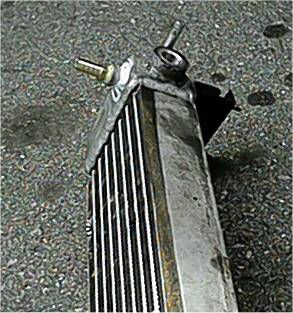 Stainless oil cooler hoses installed. Note that they are slightly long, but seem to fit fine otherwise.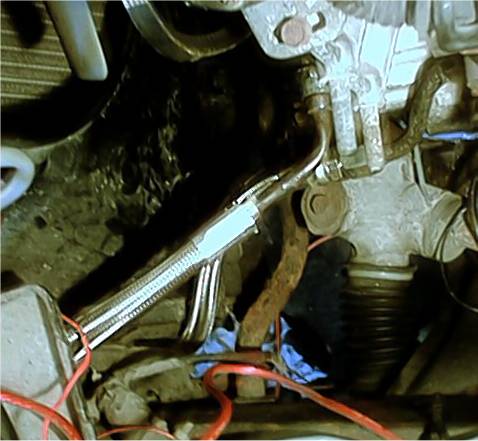 Oil cooler reinstalled. Note closeness of oil nipple to rad. Everytime I look at that, it seems like a bad idea. I may end up making some stainless braided hose with some AN fittings to replace that....I may have the hydraulic hose place make me a nice looking hose.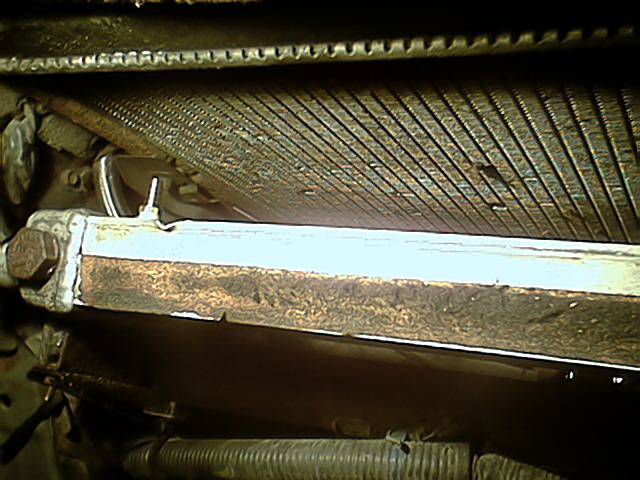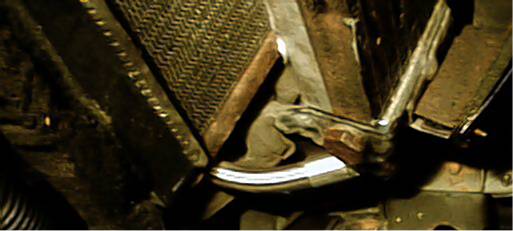 Notch in frame (inner fender) so the wastegate will fit.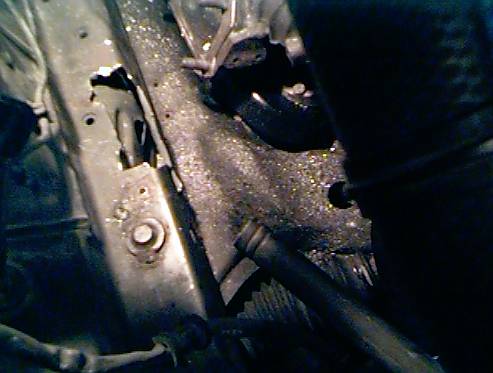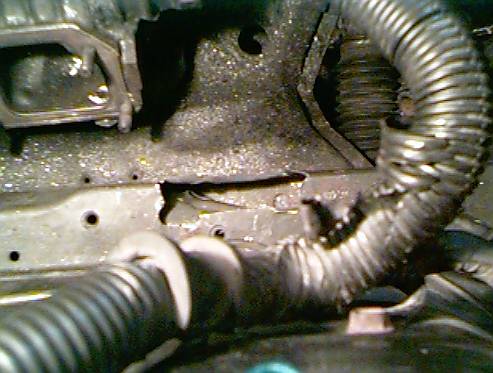 ACV blockoff plate. It's a standard plate made of 3mm thick steel. Note that there is a white section marked to be cut off. The compressor of the turbo sits so close that the plate must be modified.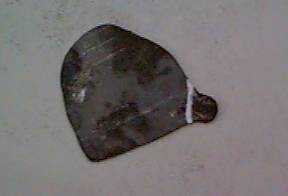 ACV blockoff plate, finished and painted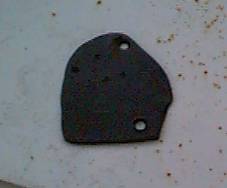 ACV mount on engine. Note the new hole I needed to drill and tap in the lower intake. The compressor and turbine housings of the turbo do not allow space to use the existing lower holes on the intake. A new hole had to be drilled so the ACV plate could be secured properly.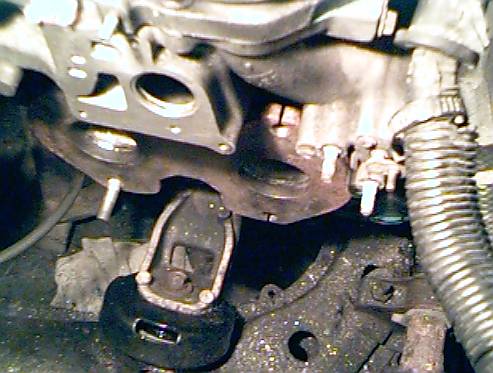 ---
Previous (Mar. 9th, 2002), Page 1 (current page), Page 2
---