Project Tina, May 20th, 2002: Intercooler Piping, Throttle Body Adapter
---
Lots of work done this weekend.
The tubing bender I rented to bend the 2" stainless intercooler pipe. Got a pretty good deal...$130 for 5 days.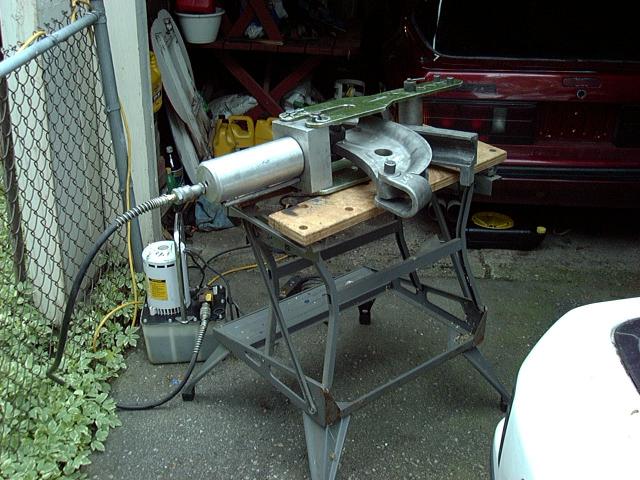 Bending the 90 degree bend in the upper intercooler pipe. This bend was later cut down to around 40 degees.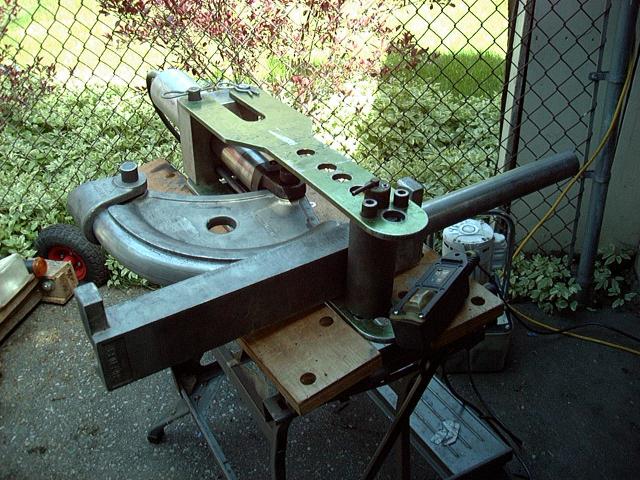 The air horn flange that replaces the stock plastic piece. This became known as "The Strawberry", for obvious reasons.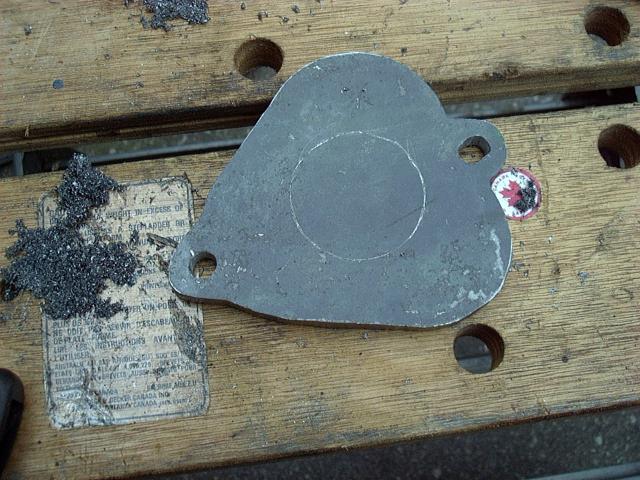 Hole in flange so a pipe may be welded in.
Welding a short piece of 2" pipe to the strawberry. This will connect to the upper intercooler pipe.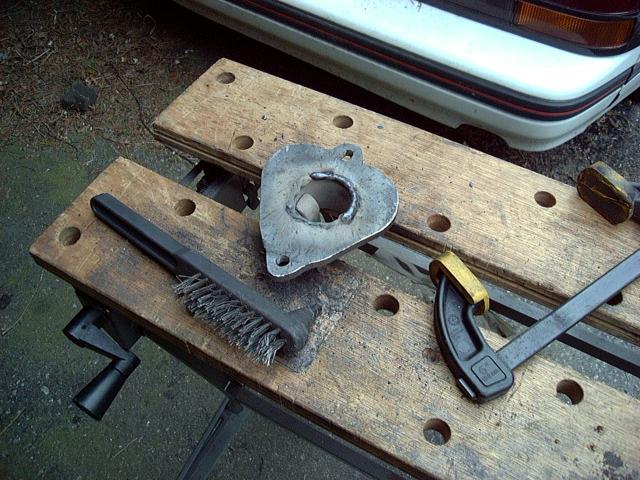 Upper intercooler pipe installed.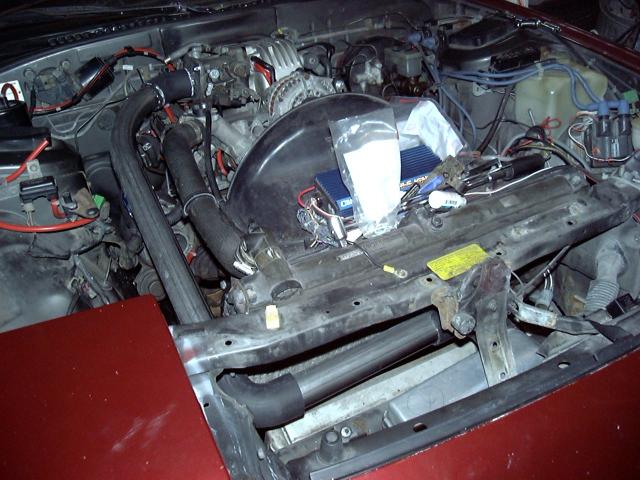 Closeup of upper pipe leading off of intercooler. There is also a nipple on the intercooler that needs to be plugged.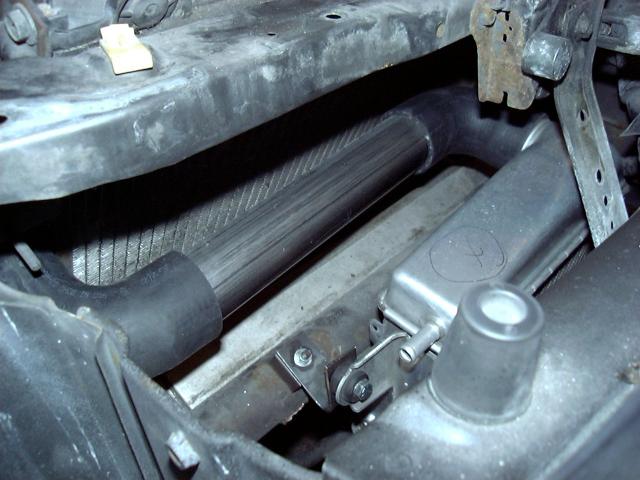 Upper intercooler pipe being test fitted to the strawberry.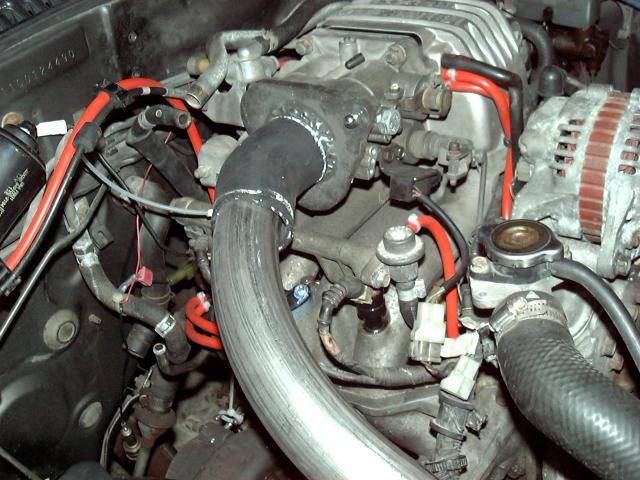 Lower intercooler pipe attached to compressor of turbo.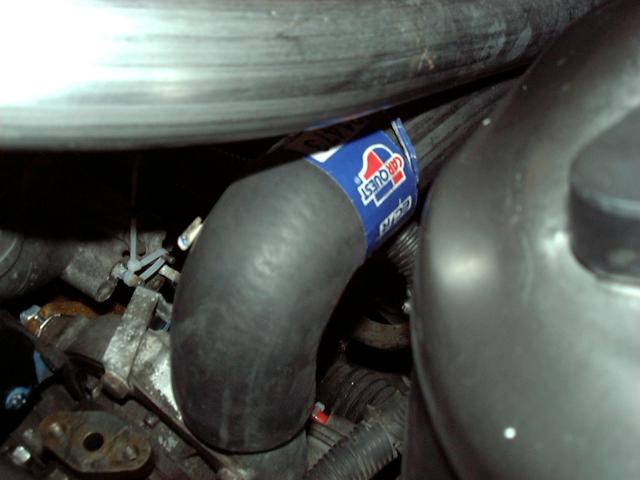 Intercooler pipes passing through holes cut in rad support.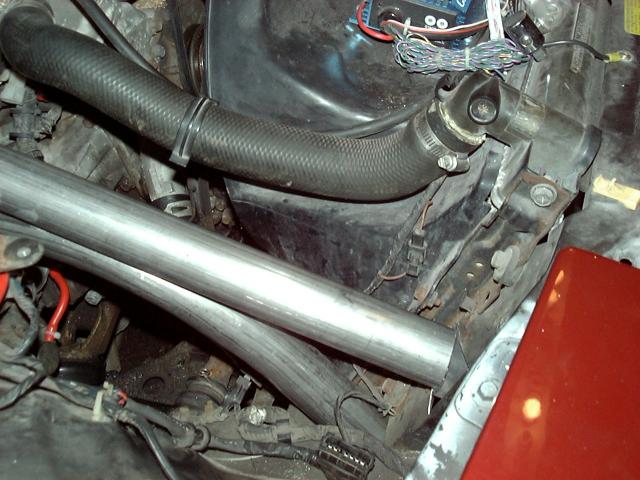 Closeup of above.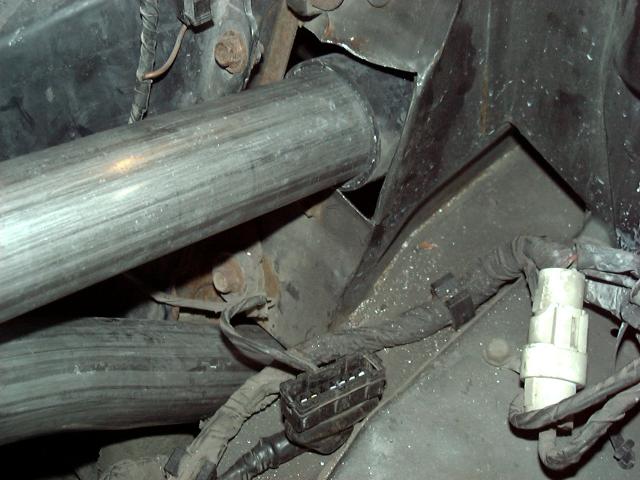 Closeup of intercooler pipe attached to turbo.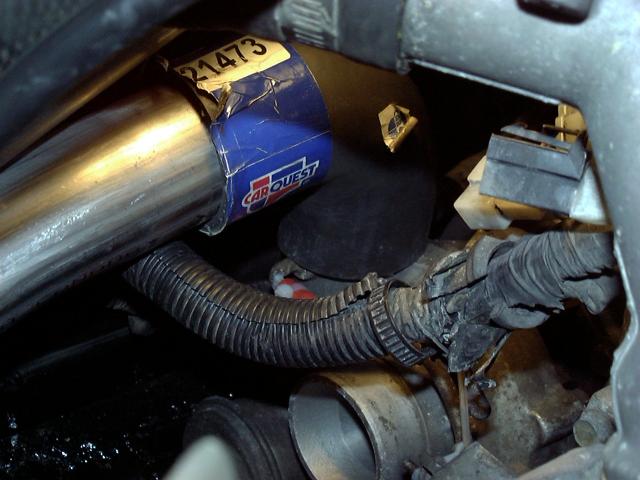 Another view of the intercooler from above.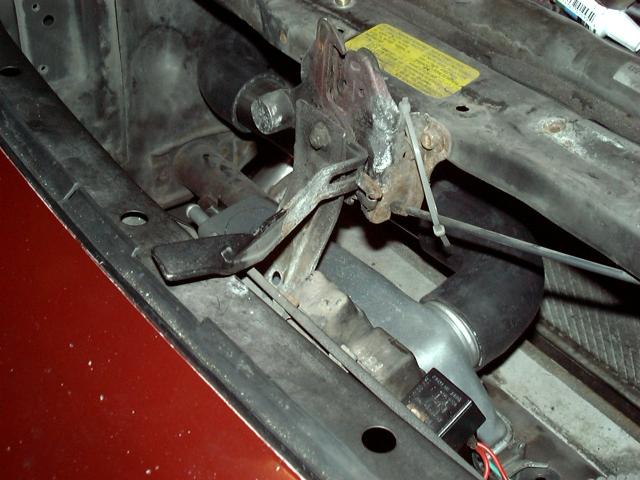 Bottom of intercooler with pipe attached.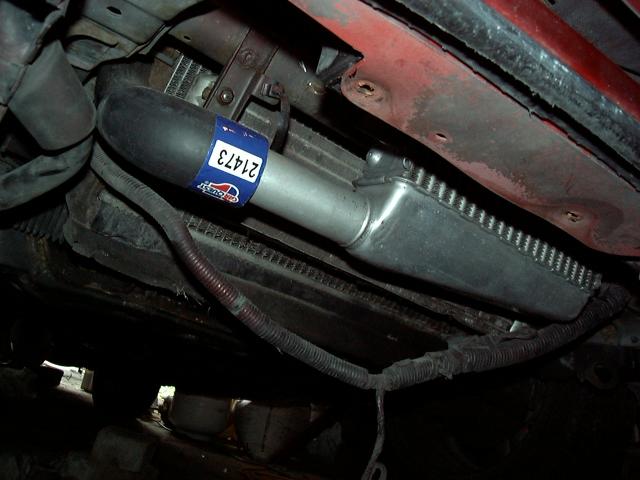 Extreme closeup of the strawberry and how upper intercooler pipe is attached. Also shows my messy welds. Will need to be ground slightly and painted to look pretty.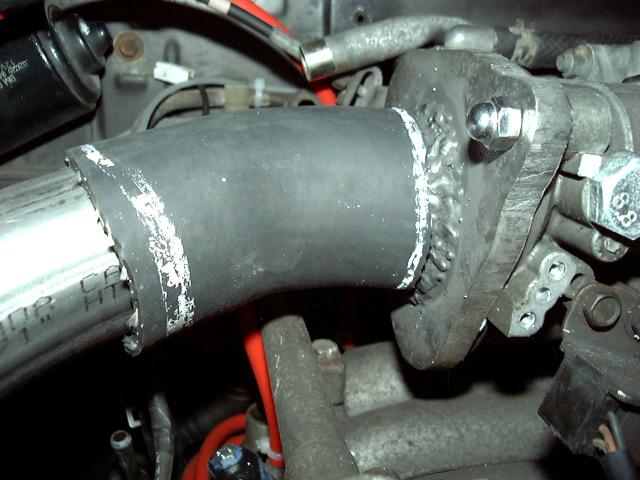 Next on the list is the fuel pump (to be done this week), as well as oil and water to the turbo (this week, or this weekend). Then it's just the downpipe and S-AFC. Still not entirely sure how I will do the downpipe. I may just have the car towed to an exhaust shop an have them make it with the flanges I supply. If the pipe bender had come with 2.5" moulds, I could have made the downpipe. But stupid me, I only ordered 2" bends. Oh well.
---
Previous (May 13th, 2002), Page 1 (current page), Next (Jun 9th, 2002)
---