T1 as specified in the parts list is going to be almost impossible to find, but don't worry. Penn-Tran was bought by Wiltron and no longer exists. However, most any medium to large flyback transformer will work as long as it does not have an internal rectifier. Suitable units are most often found in TVs made during the 1970s and 1980s. Look for the most impressive, dangerous, menacing transformer you can find. If you need an idea, a picture of a great transformer for use in this circuit: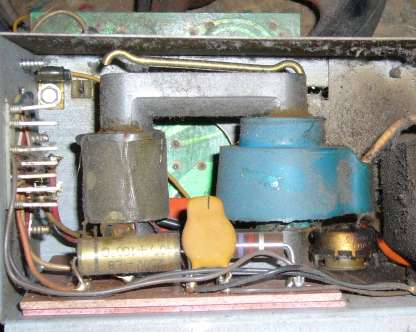 These can be found in a small metal box generally in the corner of the TV case, complete with a very handy voltage multiplier unit and usually a nice heatsink.
You will need to either look up the datasheet for the transformer you have, or probe it with an ohmmeter to identify the coil connections. Most flybacks have a load of taps on the HV side to provide focusing, horizontal and vertical signals. These taps are generally of no use to you. To find the primary (coil B-A on the schematic) you need to find the two lowest resistance connections that are not also connected to the HV secondary wiring. Alternately, if your flyback has an open frame like the one in the picture, you can wind on 5 or so turns of 16 gauge magnet wire as a primary. You will need to experiment with the number of turns to get maximum output. The HV ground lead (connection C on the schematic) is generally easy to locate. It will come from the HV secondary and be tied to the frame of the transformer or chassis ground.
If by some miracle you were able to locate the Penn-Tran transformer, then connection B is the red dot on the transformer, A corresponds to the black dot, and C matches the orange dot.